Blog
Heartprints #FlashFiction #FridayFotoFiction #WriteBravely
---
October 30, 2017
Fiction
---
---
John's heart skipped a beat as he saw the familiar face smiling back at him from the morning paper. His college sweetheart Sara. They had dated for almost a year and then slowly drifted apart after graduation. It had all been very amicable and they had even stayed in touch for some time before getting busy with their own jobs and families.
John had been happily married for 4 years now. He loved his wife and son dearly. But there is something about that first love – that college romance – that leaves a heartprint which can never quite be washed away. He couldn't control his emotions as he read the headline over and over again: "29 year old woman pedestrian killed in hit-and-run."
---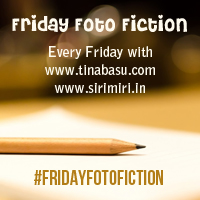 #FridayFotoFiction  with 
Tina
 and 
Mayuri
---
I am taking part in The Write Tribe Problogger October 2017 Blogging Challenge. This post is for the 30th October prompt: "Heartprints".